Home begins at the front door.
Transform your home with your style.
Inspired by quality and security.
Exterior doors are doors that are installed on the exterior walls of a building, providing an entry or exit point to the outside. These doors are designed to withstand harsh weather conditions and provide security and insulation for the building.
We understand that the exterior doors of your property are the first impression people have of your home or business. That's why we offer a wide variety of options to suit any style or budget. Our team of experts will help you select the perfect exterior doors in Chicago to fit your needs.
We specialize in creating custom exterior doors in Chicago. Our team of skilled craftsmen will work with you to design and build the perfect door for your home or business. From the size and shape to the materials and finishes, we'll create a custom exterior door that meets your unique specifications.
Exterior Glass Door Installation Services Company in Chicago IL
At Euroview, we provide expert exterior door installation services in Chicago. We'll ensure that your new exterior door is installed securely and looks great. We specialize in providing Chicago exterior door installation services for homes and businesses. We are dedicated to providing high-quality installation services to ensure that your new exterior door is secure, energy-efficient, and aesthetically pleasing.
We offer a wide range of modern exterior doors in Chicago to suit any style or budget. Our selection includes sleek, contemporary designs that add a touch of elegance to any property. We will help you select the perfect modern exterior door for your home or business. Our company provides exterior doors in Chicago IL and the surrounding areas. We offer a wide selection of top-quality doors that are designed to be durable, secure, and energy-efficient.
Our exterior doors are available in a variety of styles and finishes to suit any taste. We offer a stunning selection of exterior glass doors in Chicago. Our glass doors are designed to provide natural light and a modern touch to any property. At Euroview, we specialize in providing high-quality Chicago exterior doors that are both functional and stylish.
Our wide selection includes custom exterior doors, modern exterior doors, and glass exterior doors. We are a reputable Chicago exterior door company that has been providing top-quality doors for homes and businesses for many years.
Benefits of Installing Exterior Glass Doors Company in Chicago
Installing exterior doors from Euroview in Chicago comes with many benefits. Our doors are designed to be energy-efficient, which can help reduce your energy bills. They are also highly secure, providing added safety and peace of mind. In addition, our doors are available in a variety of styles and finishes to enhance the appearance of your property.
Get a Free Consultation Today
Thank you Euroview Chicago for a job well-done on our (2) bathrooms and (1) pantry doors. The frosted glass doors added additional brightness for both of our interior bathrooms. The doors are a clean fresh look - exactly what we wanted. Installers Abel and Enrique were polite, professional, efficient and on time - an added bonus. Glad we chose Euroview Chicago for the final element in our home renovation. They are perfect!
Abel and Enrique were extremely professional and their finished product looks beautiful. Thank you!!! Our home looks amazing with the new doors and we are extremely pleased!
George Wiaderny
2023-04-25
Wanted to have a new shower installed. Sales Rep. Matt M. was very Helpful in My Decision!! He was Very Courteous, Knowledgeable, and Friendly while we discussed what I wanted. GREAT CUSTOMER SERVICE AND WILL TELL MY FRIENDS ABOUT HIM!!
Sandy Marschinke
2023-04-19
We needed a service call on our Euroview shower. Twice a young man named Leonal came out. He was prompt, efficient, professional and friendly. He did a great job, explained what he was doing and made sure we were happy. Great technician.
Had an estimate for a shower install. Matt was very helpful in helping me decide what would work best for the design I was looking for. Very prompt and courteous. Great customer service!
Euroview's selection of interior doors is extensive, and the team helped me find the perfect style to match my home's aesthetic. Daniel and Leo's installation work was efficient and professional.
Rudolph Marshall
2023-04-04
I had a wonderful experience working with Euroview on my exterior door replacement project. The team was knowledgeable and helpful, and Daniel and Leo's installation work was flawless.
I recently had Euroview install new shower doors in my bathroom, and I'm thrilled with the results. The doors are beautiful and the installation process was seamless thanks to Daniel and Leo's expertise and attention to detail.
I couldn't be happier with the custom closet Euroview designed and installed for me. The attention to detail and quality of the materials used was outstanding. Daniel and Leo were professional, courteous, and went above and beyond to ensure everything was installed perfectly.
I recently worked with Euroview to install new interior doors in my home, and I couldn't be happier with the outcome. The doors are not only beautiful but also incredibly sturdy and well-made. Daniel and Leo were a pleasure to work with - they were knowledgeable, professional, and completed the installation with minimal disruption to my daily routine. I would definitely recommend Euroview to anyone looking for high-quality interior door solutions.
Exterior Glass Doors Gallery
Visit our gallery to see examples of our high-quality exterior doors in Chicago. Our gallery features images of our custom exterior doors, modern exterior doors, glass exterior doors, and more.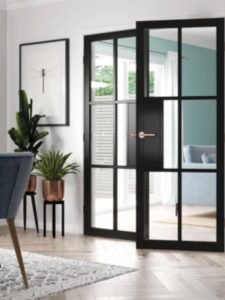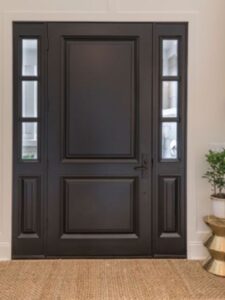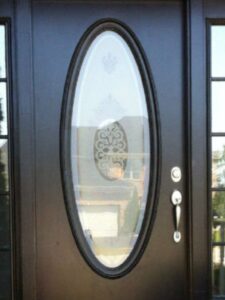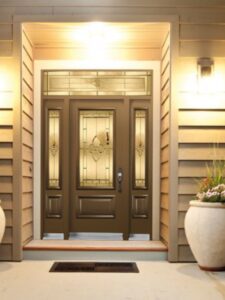 Our Area of Exterior Glass Doors Service
We provide exterior door installation services in Chicago and the surrounding areas. Contact us today to find out if we service your area. Welcome to Euroview's exterior doors page, where we provide high-quality and stylish doors that can transform the look of your home. Your front door is the first thing that guests and potential buyers see, so it's important to make sure that it's visually appealing, durable, and secure.
Why should I change my exterior doors?
There are several reasons why you might want to replace your exterior doors:
Improved energy efficiency
Older doors may have gaps and leaks that allow drafts to enter your home, which can make it difficult to maintain a comfortable indoor temperature. Our modern doors are designed to keep your home energy-efficient and can help you save on your energy bills.
A sturdy front door is a vital part of home security. Our exterior doors are made with robust materials that can withstand attempted break-ins, and we offer several lock options to keep your home safe.
A new front door can instantly boost your home's curb appeal and make it stand out in your neighborhood. Our doors come in a range of styles, colors, and finishes to match your home's aesthetic and complement your landscaping.
Types of Exterior Glass Doors options
In addition to exterior doors, we offer several types of exterior glass doors to suit your needs
Our Exterior Glass Door Installation Process
At Euroview, we take pride in our expert installation process. We'll start by measuring your door frame to ensure a perfect fit, then remove your old door and prepare the frame for your new one. We'll then install your new door, making sure that it's level, secure, and properly sealed to prevent drafts and leaks.
Frequently Asked Questions
The installation process typically takes a few hours, but the exact time will depend on the complexity of the job and the type of door you choose. Our team will provide you with an estimated timeline before we begin the installation.
While it's technically possible to install your own door, we recommend hiring a professional to ensure that the job is done correctly. Improperly installed doors can lead to drafts, leaks, and even security risks, so it's important to trust the experts.
Yes, we offer a warranty on all of our doors. Our warranty covers defects in materials and workmanship for a set period of time after the installation. Please contact us for more information about our warranty policy.
If you're interested in upgrading your exterior doors, please don't hesitate to contact us. We will be happy to discuss your options, answer any questions you have, and provide you with a personalized estimate based on your specific needs. Thank you for considering Euroview for your door replacement needs.