Semi Frameless Custom Glass Shower Doors in Chicago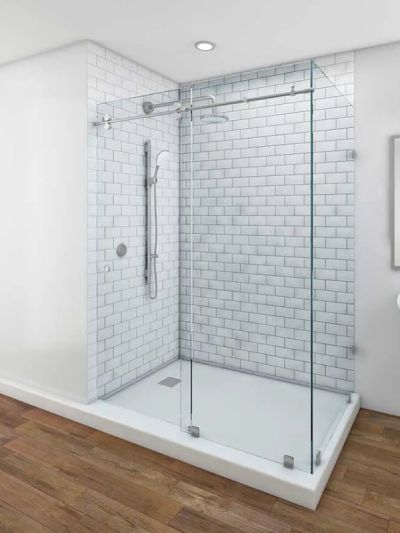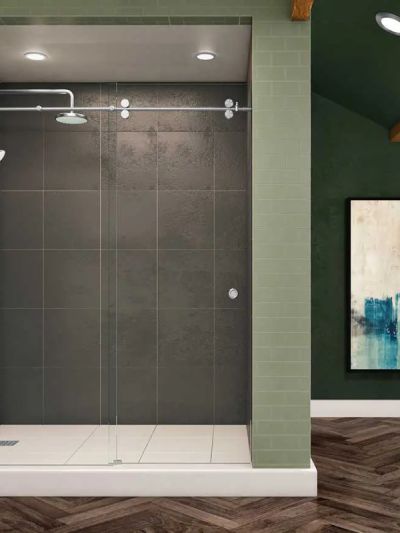 Our Skyline frameless sliding-glass enclosure is distinguished by its simple shapes and unique architecture. praised for being the ideal showering architecture for hotel purposes and a favorite of homeowners looking for a minimalist look. The incredibly smooth rollers on the Skyline are a subtle delight.
The Capital Series offers a number of features that make it the enclosure of choice for a wide range of bathroom designs. These enclosures include an overhead rolling system that is engineered for smooth operation over many years, and a contemporary semi-frameless design.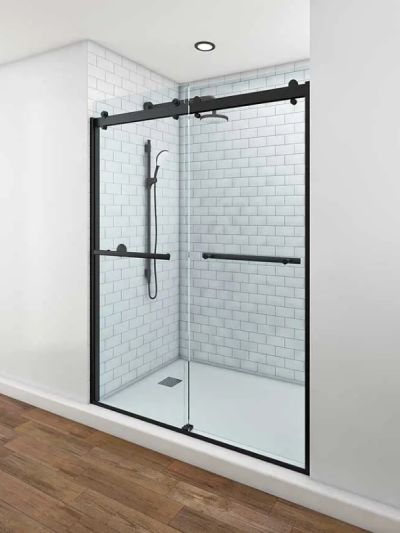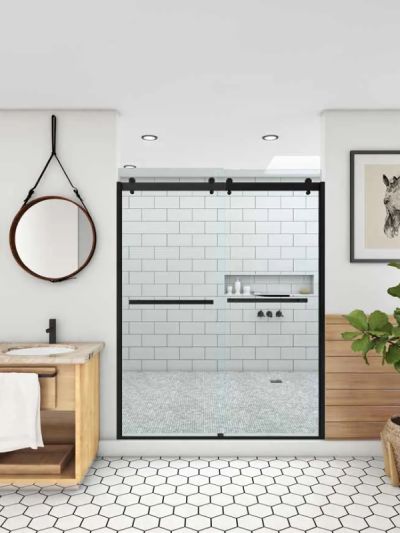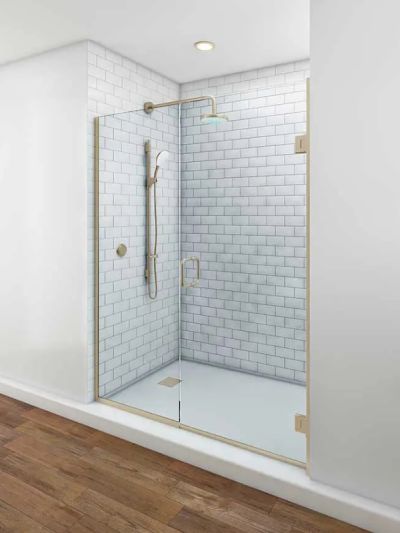 When adaptability is required, turn to TruFit for a tidy, time-honored answer.
With TruFit enclosures, you can build a modern, frameless design that is tailored to fit even uneven vertical surfaces.
TruFit shelters include reversible swing doors for simplicity of installation and can be mounted on fiberglass showers. TruFit is a fantastic choice for both hospitality refit projects and bathroom upgrades in private residences.
All of our heavy frameless shower doors are custom designed and manufactured to your specific space. Using the highest quality tempered glass, the goal is to always use the least amount of metal as possible to showcase the luxuries of glass.
This sleek option will complement every style and taste.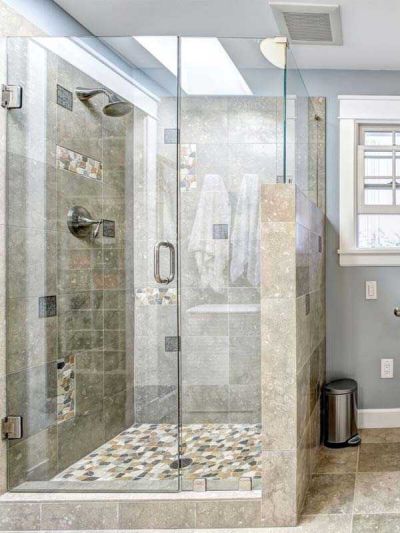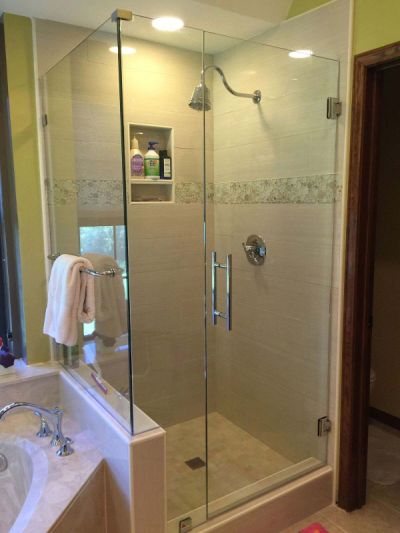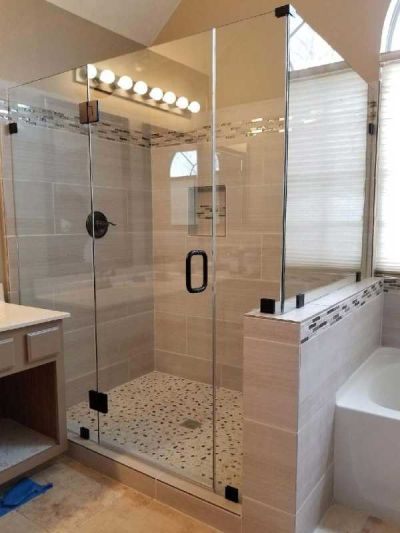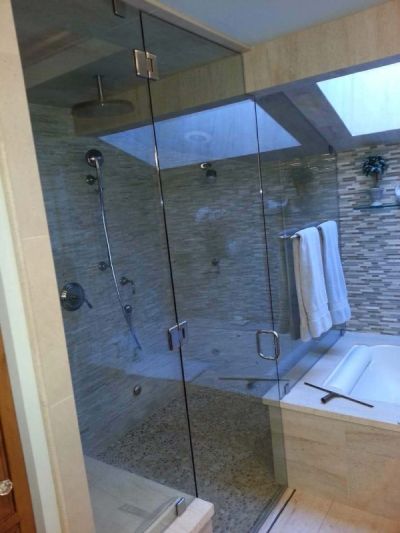 All of our frameless, heavy glass shower doors are custom designed and manufactured to your specific space. The goal is to minimize the use of exposed channels to showcase your Euroview Shower Door.
Our frameless shower doors will turn an average shower into your private sanctuary.
All of our heavy frameless shower doors are custom designed and manufactured to your specific space. Using the highest quality tempered glass, the goal is to always use the least amount of metal as possible to showcase the luxuries glass.
Our frameless shower doors will truly turn an average shower enclosure to your private sanctuary.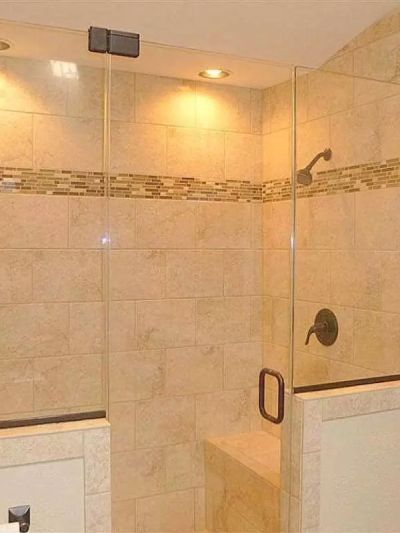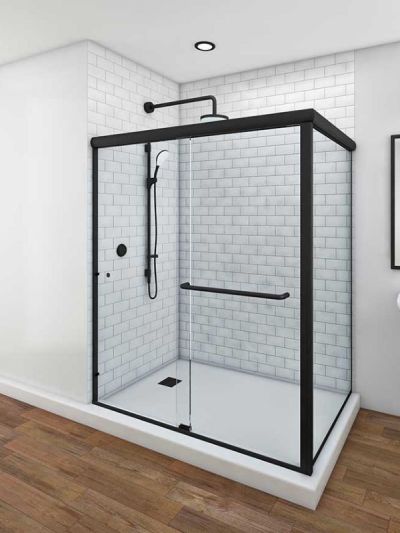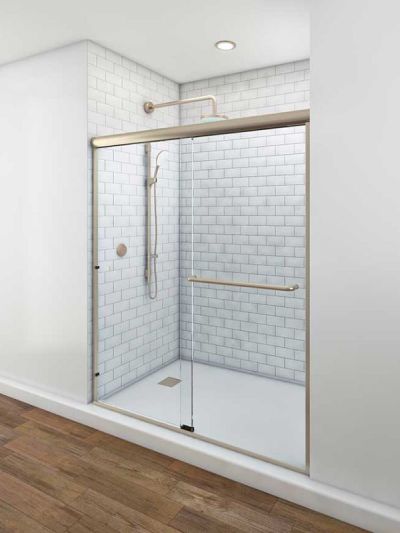 Image Series sliding doors are highlighted by the beauty and brilliance of their curved, European design. Complimented by the radius towel bar and finger pull, along with standard ¼" clear glass, the image series gives a combination of quality and beauty that you have come to expect from Euroview.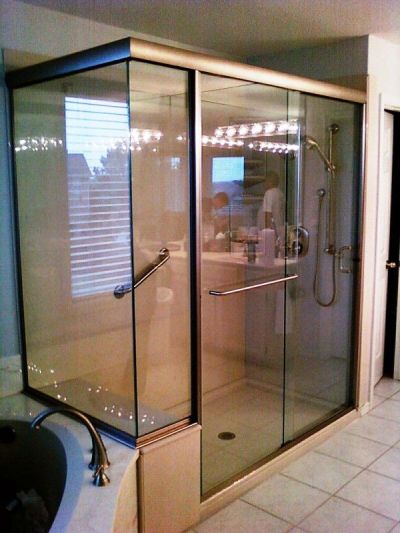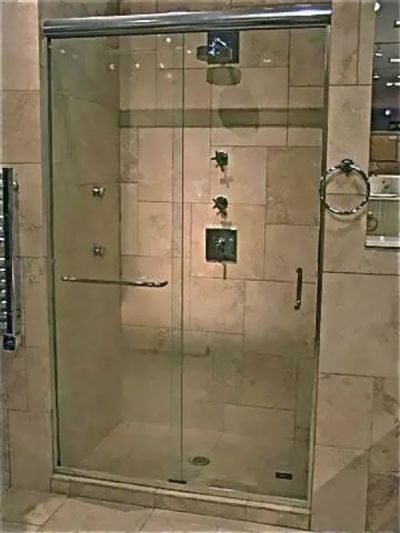 Opening & closing an elite Series sliding door has never been easier with our 6" Single Mount C-pull for the interior panel and our Single Mount Towel bar on the outside panel.
When it comes to semi-frameless sliding tub and shower doors, the Elite Series is the head of the class.
Get a Free Consultation Today
Thank you Euroview Chicago for a job well-done on our (2) bathrooms and (1) pantry doors. The frosted glass doors added additional brightness for both of our interior bathrooms. The doors are a clean fresh look - exactly what we wanted. Installers Abel and Enrique were polite, professional, efficient and on time - an added bonus. Glad we chose Euroview Chicago for the final element in our home renovation. They are perfect!
Abel and Enrique were extremely professional and their finished product looks beautiful. Thank you!!! Our home looks amazing with the new doors and we are extremely pleased!
George Wiaderny
2023-04-25
Wanted to have a new shower installed. Sales Rep. Matt M. was very Helpful in My Decision!! He was Very Courteous, Knowledgeable, and Friendly while we discussed what I wanted. GREAT CUSTOMER SERVICE AND WILL TELL MY FRIENDS ABOUT HIM!!
Sandy Marschinke
2023-04-19
We needed a service call on our Euroview shower. Twice a young man named Leonal came out. He was prompt, efficient, professional and friendly. He did a great job, explained what he was doing and made sure we were happy. Great technician.
Had an estimate for a shower install. Matt was very helpful in helping me decide what would work best for the design I was looking for. Very prompt and courteous. Great customer service!
Euroview's selection of interior doors is extensive, and the team helped me find the perfect style to match my home's aesthetic. Daniel and Leo's installation work was efficient and professional.
Rudolph Marshall
2023-04-04
I had a wonderful experience working with Euroview on my exterior door replacement project. The team was knowledgeable and helpful, and Daniel and Leo's installation work was flawless.
I recently had Euroview install new shower doors in my bathroom, and I'm thrilled with the results. The doors are beautiful and the installation process was seamless thanks to Daniel and Leo's expertise and attention to detail.
I couldn't be happier with the custom closet Euroview designed and installed for me. The attention to detail and quality of the materials used was outstanding. Daniel and Leo were professional, courteous, and went above and beyond to ensure everything was installed perfectly.
I recently worked with Euroview to install new interior doors in my home, and I couldn't be happier with the outcome. The doors are not only beautiful but also incredibly sturdy and well-made. Daniel and Leo were a pleasure to work with - they were knowledgeable, professional, and completed the installation with minimal disruption to my daily routine. I would definitely recommend Euroview to anyone looking for high-quality interior door solutions.
We do everything installing
We take pride in the fact that we have been designing, fabricating, and installing custom frameless shower doors installation company Chicago since 1961. We understand that your bathroom is your sanctuary and your shower door is its centerpiece.
We specialize in standard and frameless glass shower doors made specifically for you. From sliding to pivot, stock to custom, we have something for everyone's taste and budget!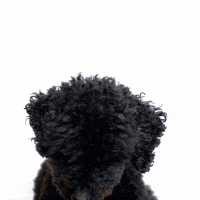 The Best Shower Doors Materials
Double sliding shower doors frameless has unlimited choices, but there is some option that proves to be the best from standard, aluminum frames shower doors, and green-tinted glass.
Some Shower Door Styles You Must Know
Since there are various types of glass shower doors and it can be hard to choose what sort of sliding shower door styles you need to upgrade bathrooms. Let's check out some of the
glass door
styles you will appreciate.
Feel The Fresh Energy With Our Shower Door Installation
Improving our health is extremely important and it's necessary to keep the surrounding environment positive. We install a shower door that make you feel energetic and stay calm to maintain your health.